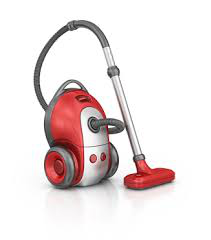 My personal trainer, Rico, is also a drummer. He told me a story about being invited to play with a group of musicians who were more talented than he was. Being a little nervous to play with these musicians, he made the mistake a drummer can't afford to make: He followed instead of led. Shortly into their first song, the lead guitar player stopped playing and waved off the other musicians, who stopped also. Then he turned to Rico sitting behind his drum set and yelled, "Hey, Rico, you're the drummer! You're supposed to be driving this train, not riding it!"
What about you? When it comes to your client relationships, are you riding the train or are you driving it? When dealing with financially successful people, you can't afford to make the mistake of following when they need to be led.
The technical work of financial services continues to be commoditized by technology. Leadership is not being commoditized. The price of the products may continue to decrease, but the incomes of CEOs continue to rise? Why? Leadership is valuable, and rare.
The smartest FAs have already moved away from being financial plan writers, investment advisors, asset gathering middlemen, insurance experts and accountants. If you are still doing the technical work, and not the leadership work it's time to consider this transition or transformation. It's better for the clients and it's great for you.
It would be a mistake to think you can effectively do both the technical work (write the plans, manage the money, develop asset allocations, do the taxes, be the insurance expert, etc.) AND be the leader. That's like the CEO of a car company also working in the factory. She should visit the factory, but she can't be the leader and work on the assembly line. The orchestra conductor can't play the violin and lead the other musicians. The coach can't also be the quarterback. Even if you were smart enough and capable enough to do all these jobs, there simply isn't enough time. Leadership is a full-time job.
The best FAs are leaders. They lead financially successful clients to become crystal clear about their values, goals and current financial reality. Then they lead them by orchestrating the creation of a truly comprehensive plan to bridge the gap between where they are now and where they want to be so they achieve their most important goals and fulfill their most deeply held values.
They do this by holding the client accountable to implement the advice of their team of best-in-class subject matter experts in the areas of tax, financial planning, insurance, legal, investment management and everything else needed for the clients to achieve their goals.
They are especially effective at leading their clients to make smart choices about their money during those times when emotions run high and when making the best financial decisions is counterintuitive. For example, their clients stayed fully invested in 2008 and 2009. Their clients face the music of their own mortality and non-negotiable life risks by having the right amount of insurance, in all areas, despite the discomfort that some of these conversations might create. They have all their legal document ducks in a row in spite of the fact that doing so forces a person to deal with very uncomfortable scenarios—such as who pulls the plug and when.
There are a few powerful words and explanations that can help the FA leader communicate with prospects and clients about the value of having a leader rather than dealing directly with technicians.
STATEMENT OF CONFIDENTIALITY The information contained in this email message and any attachments may be confidential and is intended for the use of the addressee(s) only. If you are not an intended recipient, please: (1) notify me immediately by replying to this message; (2) do not use, disseminate, distribute or reproduce any part of the message or any attachment; and (3) destroy all copies of this message and any attachments.