February 12, 2017
---
Speaking in Asia in 2017
If you got a dream, you got to protect it. If you want it, go get it. Period" Will Smith as Christopher Gardner from the movie "The Pursuit of Happyness" 2006, Columbia Pictures Corporation. I believe in helping people set and accomplish goals. I have always been a big believer of setting goals. Goals based financial planning and advice can make a difference in the world. One of my long term personal goals was to speak to an audience of 1000 or more financial advisors. I knew that if I spoke often, I would be able to get in front of an audience of 1000 or more advisors. While I was National Director of Practice Management for Manulife, I accomplished that goal. I spoke across the country and had over 1000 advisors, over the course of one year, attend our future ready workshops. But what if I could speak to 1000 financial professionals at one time? My dream is about to be realized as I have been asked to speak in Thailand this March to a group of approximately 2000 financial professionals.
Interpreting practice management processes in different countries around the world
I am excited and nervous at the same time, as my speech will be interpreted to several languages. The topic will be my favorite, which is practice management processes. It will be easy for me to deliver as I am passionate about practice management processes and how to creatively implement them into your financial advisory practice. I will also be speaking on my second favorite topic, marketing and client acquisition.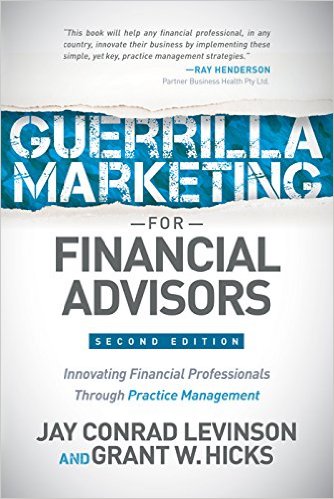 What are the key practice management processes?
The four key processes I will be speaking about are feedback processes, ideal client targets, the ultimate client experience process, and building a value promise process. According to The FPA Financial Planning Association in the United States (Source USA FPA Research and Practice Institute study - Future of Practice Management -December 2013 ) 85% of advisors do not have a formal feedback process, 75% do not have an ideal client definition, 73% of financial advisors have no written service process and 43% have no documented value promise process. Similar research by Business Health Australia states that most financial advisors do not have these processes in countries around the world where they work in.(Source Business Health Pty Ltd. 2015 Advisors Key Value) The outcome of these processes brings financial advisors incredible results. Advisors who implement these strategies successfully earn 10% to 40% more than advisors who do not have these processes. Until consumers changed, robo-advisors appeared and competition over pricing happened, these processes were not important. Today, more than ever they have become critical to an advisors success.
Marketing and client acquisition
The second topic I will be speaking about in Asia this spring is one of the top challenges for advisors, finding more ideal clients. How do I acquire more ideal clients in2017? I will be speaking about "Guerrilla Marketing for Financial Advisors" which is investing time, energy and imagination into growing your business. The keys will be four processes which include favorable introduction process, center of influence process, strategic networking process and key marketing processes all tied together by technology. It starts by planning the time to work on building your ideal client acquisition processes. It is not done in an hour. It takes time, practice and successful implementation. Next is building a funnel of potential clients. Finally, have a successful client acquisition process. Time, energy and imagination.
One key idea
My takeaway goal for financial advisors during my presentations is simple. Implement one process into your business in 2017, and you will see results. Invest the time ( book it in your calendar to implement) energy ( test the idea with existing clients and prospects) and imagination ( The best way to predict the future is to create it, Peter Drucker, Drucker Institute of management) I will be asking my audience to go and implement these processes and innovate their businesses. Innovation is doing something they have never done before. "Failure is the most effective technique to optimize strategic planning, implementation and process. Thomas Edison
I look forward to my experience in Asia, and the impact my book on practice management can make in Asia to financial advisors. " Guerrilla Marketing For Financial Advisors " 2nd Edition, Morgan James Publishing 2016. Most importantly, influencing financial advisors on practice management processes that can help more people get financial advice towards their goals.
I also look forward to sharing my Asian financial advisors experience with you in the future.
Advisor Practice Management's goal is
" Helping Financial Advisors take action, to create 100 quality financial plans for their clients". My mission if you choose to accept it is " To help advisors to create 1 million quality financial plans for people". Ask your clients and prospects this question " What does a quality financial plan mean to you ? Let me know if I can help you grow your practice.
Let's work on your business. Start by emailing us. Why not?
---
Enthusiastically yours,

Grant Hicks, CIM, National Director Practice Management
Advisor Practice Management
www.advisorpracticemanagement.com

909-17th Ave SW, 4th Floor
Calgary, Alberta T2T 0A4
Tel 587 390 3148
Cell 403 970 8895
Email grant@ghicks.com
PS Where do you want to be in 3 years?
STATEMENT OF CONFIDENTIALITY The information contained in this email message and any attachments may be confidential and and is intended for the use of the addressee(s) only. If you are not an intended recipient, please: (1) notify me immediately by replying to this message; (2) do not use, disseminate, distribute or reproduce any part of the message or any attachment; and (3) destroy all copies of this message and any attachments.