April 24, 2016
---
Stop calling it a value proposition
I must admit, I am guilty of this. I have been talking to advisors about helping them build a value proposition, included it in my blog posts and even in my new book " Guerrilla Marketing For Financial Advisors" 2nd Edition Morgan James Publishing 2016. But my good friend and mentor Bill Bachrach ( www.billbachrach.com ) reminded me of what a proposition is. Defined in the dictionary as "a proposal or topic presented for consideration". Stop calling it a value proposition, instead call it a Value Promise. The definition of promise even sounds better doesn't it? A promise is : an indication of future success or improvement.
Your new Value Promise
In your mind, what is valuable to your clients? The best way to do this is to make a list or review the list below to see the value you are delivering.
Clarity – do you help your clients get clarity around their goals? How many goals do you have for your ideal clients? Most advisors usually have one or two goals from clients. Goals based planning is about establishing 5-10 goals or more. Do you put their goals in writing for every meeting?
Simplicity- Do you help your ideal clients get their complete financial life in order and get a complete financial picture? Do you help them gather up all of their financial documents and put it in a summary? Do you offer a file cleaning service to get their paperwork in order, summarized in a binder?
Transparency- Do you do fee audits with your ideal clients and prospects to help them understand the total cost of advice and investing, or is it just about the fee for advice?
Quality financial plan- do you complete a simple or comprehensive financial planning process that involves tax, estate, risk , insurance and investments? Or is it only about one area? Does it correspond with their goals and cash flow, or is it one dimensional.
Coordinated- is your advice coordinated with other experts such as tax, legal insurance and others? Do you have a team you can work with and refer to? Do they have a copy of your ideal clients plan, with your client's permission?
Checklists- Do you use check lists to ensure your clients complete financial picture is taken care of, or is it done on an ad-hock basis with a questionnaire.
Mind maps- do you use mind maps to look at the total financial and relationship picture with a client – summarized on one page. Or do you have to flip through pages and pages of information to look at the big picture?
Communication- Do you offer a communication process, or is it up to me to figure out when we should get together? Do I know how often and when I will hear from you?
Meetings- Are all of your meetings similar? In other words an update of your finances, check to see if you are on track and a discussion about hockey or other interests? Or is each meeting have a purpose and a name, such as goals planning update, estate and insurance update etc. Do you have an agenda for each meeting, prepared and sent to your clients in advance, so your clients can prepare for the meeting also?
Outcomes- What are the outcomes you are trying to deliver on? The obvious is to help people reach their goals. What other outcomes can I expect? The wealthy are always after time. Time to do the things they want to do. How can you help them achieve more time? List the outcomes people are looking for? Then ask them.
Your list- The list does not have to stop here. It goes on and includes things such as relationships, experience, your team and more. It is all about the human value and emotions matched with logic that becomes valuable in the clients eyes and heart.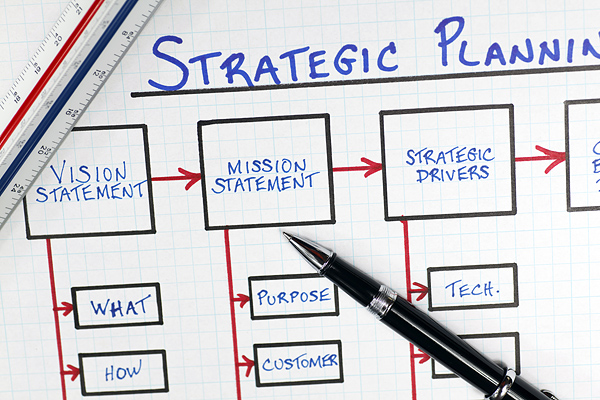 Then next step is the toughest. Putting your Value Promise in writing, clearly articulating your value and delivering on it. That is why 43% of advisors do not have a value promise (The Future of Practice Management, an inaugural study by the FPA Research and Practice Institute a program of the Financial Planning Association® (FPA®) -December 2013) and even less can clearly articulate their value promise and give it to me in writing. Remember your value promise is not a task, it is a process. One that will change evolve and improve over time.
One final question: As a financial advisor, would you like to attract more ideal clients? Would you like to enhance your process, including a well-documented value promise that you give to your best prospects? If the answer is yes, reach out to someone who can help you, or contact us at : grant@ghicks.com
Disclaimer: All content provided on this blog is for educational purposes only and is not meant to provide investment advice or as a guarantee of any specific outcome. Advisor Practice Management makes no representations as to the accuracy or completeness of any information on this site or found by following any link on this site and does not endorse, the opinions, advice, or recommendations posted by third parties. © Advisor Practice Management 2003-2016 www.advisorpracticemanagement.com
Advisor Practice Management's goal is
" Helping Financial Advisors take action, to create 100 quality financial plans for their clients". My mission if you choose to accept it is " To help advisors to create 1 million quality financial plans for people". Ask your clients and prospects this question " What does a quality financial plan mean to you ? Let me know if I can help you grow your practice.
Let's work on your business. Start by emailing us. Why not?
---
Enthusiastically yours,

Grant Hicks, CIM, National Director Practice Management
Advisor Practice Management
www.advisorpracticemanagement.com

909-17th Ave SW, 4th Floor
Calgary, Alberta T2T 0A4
Tel 587 390 3148
Cell 403 970 8895
Email grant@ghicks.com
PS Where do you want to be in 3 years?
STATEMENT OF CONFIDENTIALITY The information contained in this email message and any attachments may be confidential and and is intended for the use of the addressee(s) only. If you are not an intended recipient, please: (1) notify me immediately by replying to this message; (2) do not use, disseminate, distribute or reproduce any part of the message or any attachment; and (3) destroy all copies of this message and any attachments.